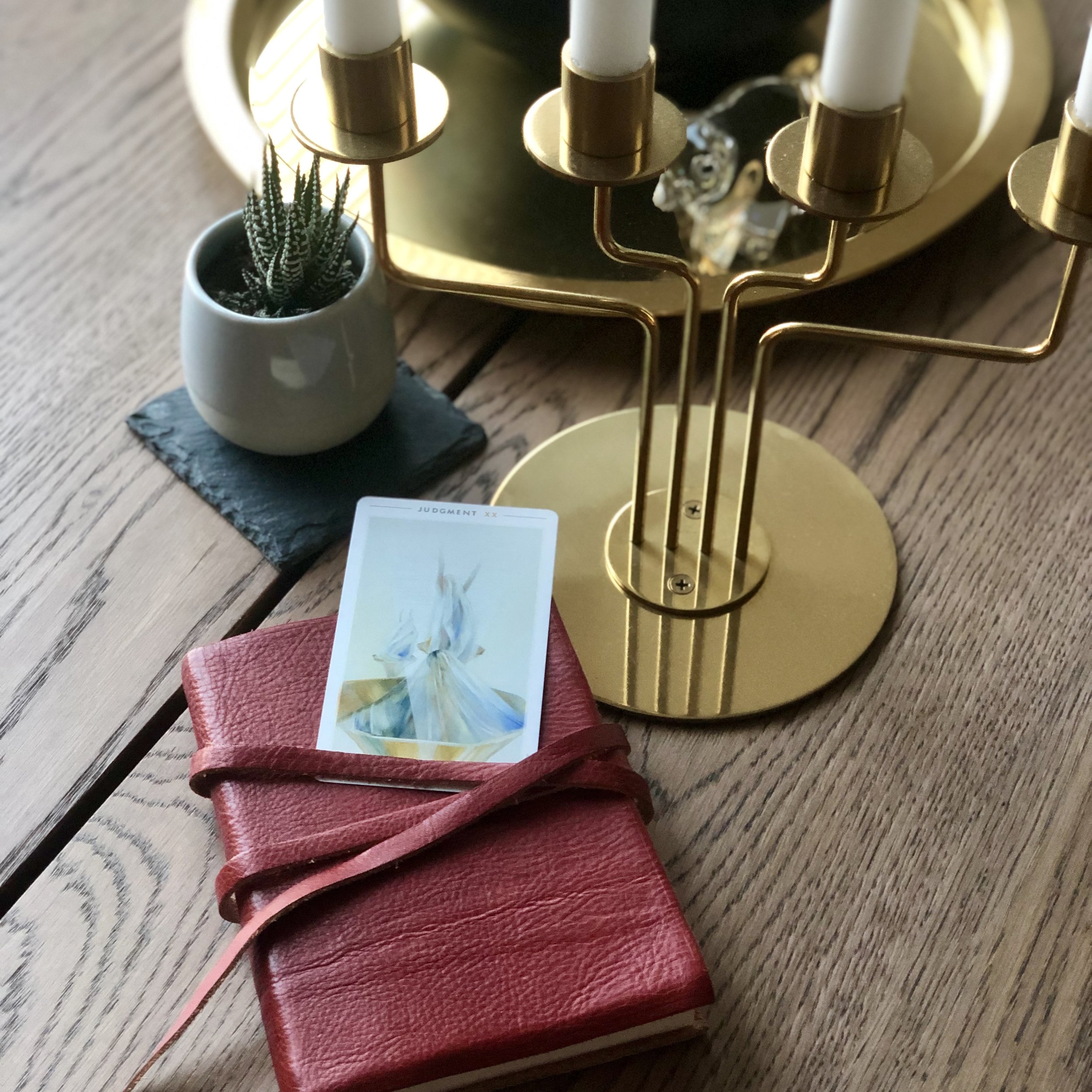 Soul Work
You may have found your way to the tarot because you're looking for larger purpose in life, hoping to find some inspiration that ignites a deep-seated passion or a connection to your soul's purpose. It's important work, and I'm here to help you uncover possibilities that you might not have considered or that you've too quickly dismissed. We'll look at eight cards to help you connect with a higher purpose, and I'll guide you to ways you can bring that lofty insight into your everyday life.
Judgment pictured here is from the Fountain Tarot; created by Jason Gruhl, Jonathan Saiz, and Andi Todaro; and published by Roost Books, © 2017. All rights reserved.
My tarot readings should be considered opportunities to engage the mind in new ways. They should not be considered substitutes for professional services, such as financial, legal, or medical advice, or psychological counseling or therapy. They are also not guarantees about future events. The readings are tools that you can choose to use in part or in whole (or not at all). I encourage you to read more about my tarot practice and my list of frequently asked questions.
After you have purchased a reading and after I have finalized the question(s) to be asked, you can expect your reading to be emailed within the next 5 days. If you are not comfortable receiving an email from me, I can also provide readings via Instagram DM as long as that is listed in the Reading Request Form.