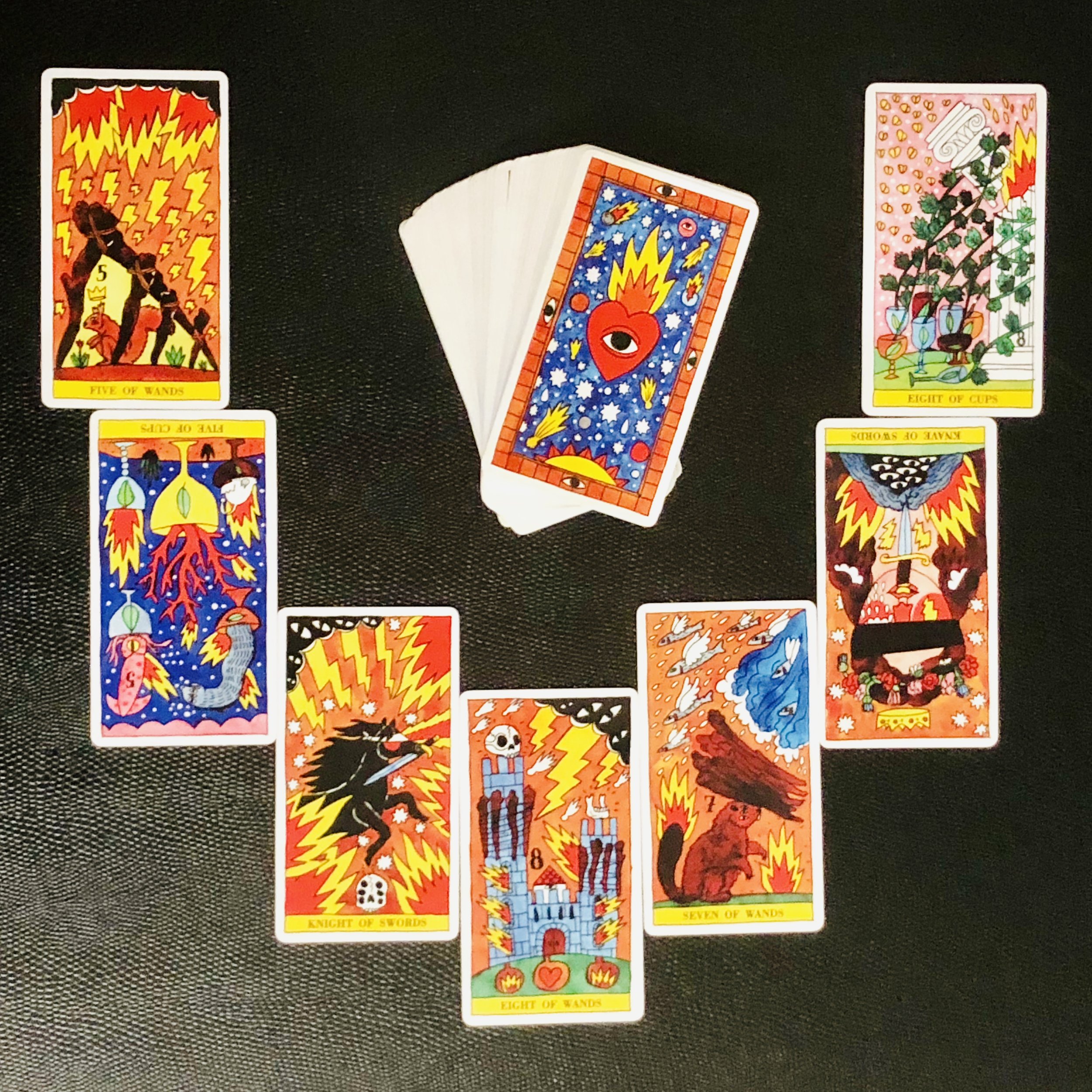 Horseshoe Spread
Like the Celtic Cross, the Horseshoe spread is a common spread for seeing a situation from multiple angles, but it focuses on a specific question rather than a broader topic. There's even a card dedicated to being the "answer" card, which offers some people a feeling of certainty that they don't find in other spreads.
The cards pictured here are from the Tarot del Fuego by Ricardo Cavolo © 2016 Lo Scarabeo srl, via Cigna 110, 10155 Torino, Italy. All rights reserved, used by permission.
My tarot readings should be considered opportunities to engage the mind in new ways. They should not be considered substitutes for professional services, such as financial, legal, or medical advice, or psychological counseling or therapy. They are also not guarantees about future events. The readings are tools that you can choose to use in part or in whole (or not at all). I encourage you to read more about my tarot practice and my list of frequently asked questions.
After you have purchased a reading and after I have finalized the question(s) to be asked, you can expect your reading to be emailed within the next 5 days. If you are not comfortable receiving an email from me, I can also provide readings via Instagram DM as long as that is listed in the Reading Request Form.